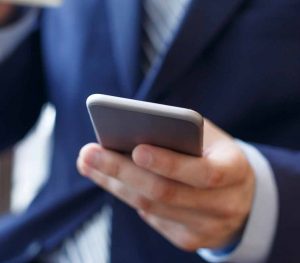 On March 21, 2016, the Supreme Court agreed to review a decision from the US Federal Circuit Court of Appeals (Federal Circuit) regarding a design patent held by Apple on the iPhone. The order granting the review is limited to only one question: "Where a design patent is applied to only a
component
of a product, should an award of infringer's profits be limited to those profits attributable to the component?" (Emphasis added).
This appeal stems from a case at the Federal Circuit upholding a jury verdict in favor of Apple.  A jury found Samsung infringed on Apple's design patent for the iPhone, and the Federal Circuit upheld that verdict.
In calculating damages, Samsung argued that Apple did not establish that any of Samsung's smartphone sales or profits were, "caused" by infringement of Apple's design patents.  The Federal Circuit was not persuaded by Samsung, noting that an infringer, "shall be liable to the owner to the extent of [the infringer's] total profit," and that the law (35 U.S.C. § 289) explicitly authorizes the award of total profit from the article of manufacture with the patented design.  As such, the Federal Circuit did not buy Samsung's "causation-based" argument on damages.
Samsung's petition to the Supreme Court complained that the Federal Circuit allowed the profit award to cover Samsung's entire profits from the sale of smartphones containing the patented designs.  This totaled a whopping $399 million.  The Federal Circuit, in Samsung's view, found that Apple was entitled to those entire profits no matter how little the patented design features contributed to the value of Samsung's phones.
Samsung argues that the relevant law (Section 289) nowhere defines the, "article of manufacture," to which a patented design is applied as the entire product (here, a smartphone), as opposed to the portion of the product depicted in the design patent.  In addition, Samsung argues that Section 289 does not suggest that Congress exempted design patents from the principles of causation and equity which form the background of patent law.  Samsung argues that the Federal Circuit reading of the law allows design-patent holders to obtain unjustified windfalls which greatly exceed the value of their inventive contributions.