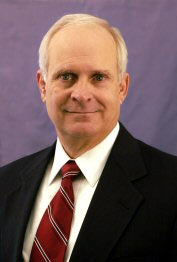 540 Broadway
Albany, NY 12207
Tel: 518-449-0044
Fax: 518-449-0047
---
Bar Admissions
US Patent & Trademark Office
Commonwealth of Massachusetts
US District Court for the District of Massachusetts
---
Education
Boston University, J.D.
Rensselaer Polytechnic Institute, B.S.E.E.
Douglas E. Stoner
Special Counsel
Doug Stoner has extensive intellectual property experience in technical areas as varied as semiconductor devices, diesel electric locomotives, MRI and CAT scanners. Doug concentrates his practice on complex IP strategies, licensing matters and multi-party research agreement. With very broad experience, much of his practice is devoted to licensing matters and cooperative research agreements directed toward maximizing the impact of IP on profits. Doug does extensive work with corporations, universities and individuals in North America, Europe, Asia and Africa. This work includes acquisition and divestiture of IP portfolios both as part of the sale of businesses and in the sale of the IP alone, formation of joint ventures as well as conventional IP licensing and cross licensing. He authors articles related to licensing and spoken on IP strategies and licensing before various groups such as ABA, AUTM and LES in the US, Canada, Europe, Asia and South America.
Prior to joining Hoffman Warnick LLC, Doug enjoyed a 28-year career with General Electric where he served as chief IP Counsel at GE Medical Systems for 14 years and as General Counsel at GE Corporate Research and Development for 9 years. Doug directed GE's IP departments in the US, France, Japan and India. Prior to law school, he was a Technical Service Engineer with 3M Company.
Selected Presentations

LES Europe Annual Meeting, Venice, Italy "IP in Multinational Corporations"
ABA Spring IP Law Session, Arlington, VA Panel Moderator
AUTM Annual Meeting, Orlando, FL "IP in Multinational Corporations"
Rochester IP Law Assoc., Rochester, NY "IP in Multinational Corporations"
Albany Law School Smart Start Program, Albany, NY "IP in Multinational Corporations"
Albany Law School Smart Start Program, Cortland, NY "IP in Multinational Corporations"
New York State Bar Assoc., Annual IP Meeting, Bolton Landing, NY  "International Negotiation"
National Taiwan University, Taipei Taiwan "IP in Multinational Corporations"
National Chia Tung University, Hsin Chu, Taiwan "IP in Multinational Corporations"
National Chung Hsiung University, Chung Hsiung, Taiwan  "IP in Multinational Corporations"
National Chia Tung University, Hsin Chu, Taiwan "A Close Look at License Agreements"
National Chung Hsiung University, Chung Hsiung, Taiwan "A Close Look at License Agreements"
National Kaohsiung University, Kaohsiung, Taiwan  "A Close Look at License Agreements"
LES Anatomy of a License Series, Albany, NY  "Definitions and the Grant Clause"
LES Anatomy of a License Series, Albany, NY "Consideration and Equity"
AUTM Annual Meeting, Orlando, FL   "International Consortia"
LES-AUTM Joint Spring Meeting, Philadelphia, PA  "International Consortia"
NEOS IP Tour 2006, Santiago, Chile "University-Industry Cooperation"
AUTM Eastern Region Meeting, Washington, D.C. "International Joint Development –  A Corporate View"
Professional Memberships

American Intellectual Property Law Association (AIPLA)
Association of University Technology Managers (AUTM)
Licensing Executives Society (LES)