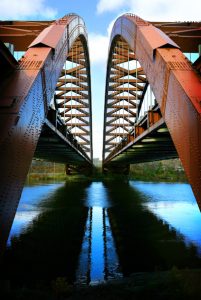 Hoffman Warnick offers its attorneys and staff a flexible, professional "lifestyle" firm that complements each individual's needs. The goal — to create a balanced and positive work environment in which our team can have the greatest control of their professional careers and personal lives.
Hoffman Warnick treats its attorneys and staff with the same thoughtful, hands on and personable approach as its clients. We train and develop new associates, so they can pursue their interests and grow their clients as long-term business partners. Rather than spending time in back offices, our attorneys are provided a mentor and are encouraged to interact on a regular basis with their clients and take an active role in managing their success. This meaningful approach to mentoring combined with an aggressive partnership track is another reason Hoffman Warnick sets itself apart from traditional law firms. Staff have similar mentoring and direct client administrator contact. We are focused, yet fun, and offer a team approach in a collegial and professional atmosphere.
Hoffman Warnick also has select opportunities available to attorneys and agents with the requisite background and experience to telecommute from remote locations.
The firm will occasionally post openings on such sites as LinkedIn and Indeed We encourage prospective candidates to check those sites for our openings, or direct your resume and cover letter to Human Resources at Hoffman Warnick about employment opportunities using the email submission window on this page to the right (the one not in the bottom border).