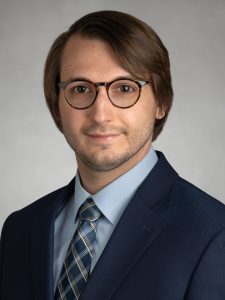 Patent Attorney, Tyler S. Rexhouse, Joins Hoffman Warnick
Hoffman Warnick, LLC is pleased to welcome Tyler S. Rexhouse, an intellectual property attorney, to the firm as an associate. Tyler prosecutes patents in the areas of electronics, microelectronics, semiconductors, photonics and nanotechnology. He helps companies and inventors through the entire prosecution process, including determining patentability, drafting and filing patent applications, handling office actions, obtaining allowance as well as advising clients in managing their patent portfolios.
Before working with Hoffman Warnick, Tyler worked at the State University of New York Research Foundation and as a Physical Failure Analysis Technician for GlobalFoundries. Tyler earned his J.D. from Albany Law School of Union University and his B.S. in nanoscale engineering at SUNY Polytech Institute.